Thoughtful Gifts with a Wordy Twist
Stylish sport and hobby-themed gifts celebrating the passions and pastimes of your favourite people.
Shop By Interest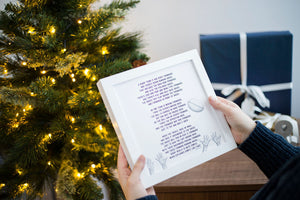 Christmas Gifts for Rugby Fans
Rugby is simply a matter of forwards and backs, and once you understand that, Rugby really is quite simple....apparently! So this funny rugby quote is the perfect Christmas gift for your favourite rugby player, rugby ref, rugby supporter or rugby union fan.
shop rugby gifts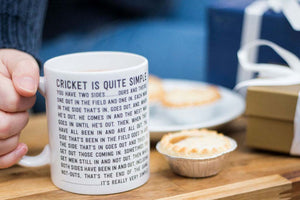 Christmas Gifts for Cricket Fans
A collection of cricket gifts for the avid Cricket fan in your life be they cricketers, batters, bowlers, umpires or a member of the Barmy Army.
Shop Cricket Gifts
Christmas Gifts for Book Lovers
A collection of stylish book-themed Christmas gifts for your favourite Bibliophiles and Bookish-types from Wit and Wisdom.
Shop Book-Themed Gifts
Wit & Wisdom Christmas Card Collection
At Wit & Wisdom, we understand the joy of finding the perfect gift that combines wit, wisdom, and style. Our fine art prints, mugs, wrapping paper, and greeting cards feature sports and hobby-themed art, adorned with quotable quotes and witty quips. Spread positive vibes and make your loved ones smile with our unique and thoughtful gifts.
My Favourite Word: Discombobulated
Ah! My favourite word: discombobulated. And possibly the perfect word to explain how we're feeling in 2020! Discombobulate: To throw into a state of confusion; to befuddle (which is another excellent word) or perplex. As in: 2020's got me feelin' discombobulated.
Read more